*This Article May Contain Affiliate Links* See our Affiliate Disclosure for more Info
Fenugreek Seed tea not the most popular herbal tea around but it is and Incredibly flavorful an interesting herbal tea that I think many people would like if they would ever stop and try it.
The flavor of fenugreek tea is very interesting and has almost a maple taste to it which makes it pretty unique among herbal teas.
Steeping a cup of tea isn't complicated but there are some important tips that you can keep in mind when making your cup of fenugreek tea does going to improve the flavor and give you the best possible cup that you can have.
How To Make Fenugreek Tea? Using good quality Spring water or filtered tap water, steep one Fenugreek seed tea bag or 1.5 teaspoons of fenugreek seeds in 212°F for 10 minutes. Adjust the steep time and amount of fenugreek seeds to your individual tastes and always steep your tea covered.
Read on as we dig into each individual factor that you should consider when making a cup of fenugreek seed tea. You can read my review of Buddha Teas Organic Fenugreek Seed Tea. It was the fenugreek tea I used for this article.
---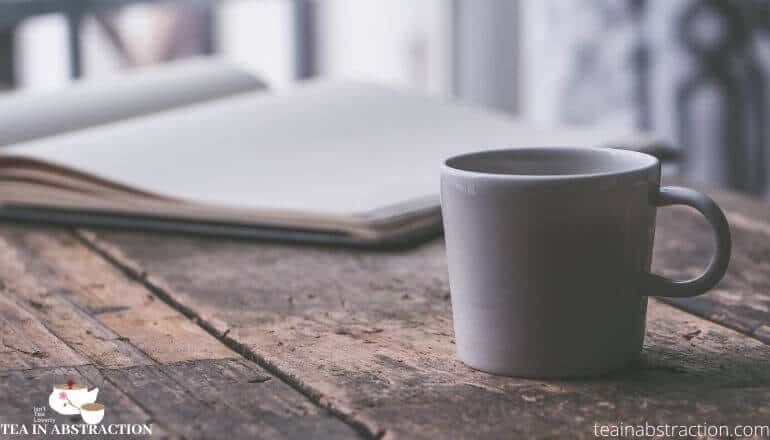 Fenugreek Seed Tea Steeping Essentials
Steeping fenugreek tea is going to be pretty straightforward. It's an herbal seed tea so water temperature and the amount of time you need to steep it aren't going to be as important as they are with a green tea, see our favorites, for example.
But there are still some things that you need to keep in mind when steeping your fenugreek tea which will go into in this article.
You can always cut corners, but the overall flavor of your tea will decrease as you compromise on various areas whether its water quality or the quality of the fenugreek seeds themselves.
Use The Right Water For Fenugreek Tea
Always use a nice high quality bottled spring water or filtered tap water for your fenugreek seed tea.
Either of these Waters will not add any additional flavors to your tea but they also have a nice balance pH that won't turn your tea really flat and flavorless.
Avoid using mineral Waters because the minerals and metals in the water will affect the flavor and try not to use distilled water either because it will cause your fenugreek tea to have a very flat taste.
I Prefer Bagged Fenugreek Tea
Normally I'm a big proponent of using loose leaf or loose herb tea when making a cup of tea for myself.
Whether it's slicing up fresh ginger to make a nice cup of ginger tea or using dried lavender flowers to craft a nice cup of lavender tea I like using loose leaf ingredients.
But I have also found that bagged teas give you just as much flavor and are a great convenient alternative in many cases. For fenugreek seed tea I have only ever used bagged tea so that is what I recommend.
If you want to use loose fenugreek seeds for your tea you can use the whole or ground seed and you should get the same flavor.
It all comes down to personal preference. I just find the tea bags more convenient when dealing with the tiny little seeds.
Water Temperature For Fenugreek Tea
This isn't your delicate green tea or a flower herbal tea that is going to really be affected by super hot water temperature.
In fact, for steeping fenugreek tea I suggest using boiling water. Keep the water as hot as you can during the entire steep to really draw out the flavors of the fenugreek seeds.
This is something you don't typically do with teas because you can burn tea leaves especially the more delicate green and white tea leaves.
But for seed herbal teas and root herbal teas, in particular, you can use boiling water to get the best cup of tea.
I still wouldn't leave the tea bag in a pot of boiling water, pour the boiling water over the tea bag in a cup and cover for best results.
The Best Steep Time For Fenugreek Tea
Steep time for fenugreek tea follows the same basic pattern as the temperature. This is not a delicate tea that you need to worry about too much when thinking about over steeping your tea.
You're going to want a very long steep to get the most out of your fenugreek tea. I recommend starting at 10 minutes for your steep time.
After that, you can experiment with lower or higher times to see exactly where your particular tastes lie in terms of how long you want to steep for.
There's really very little chance that you will start to get an astringent bitter tea by over-steeping it because the fenugreek seeds are so hardy and they're really tough to burn or over steep in a cup of tea.
From my personal perspective, I find that 10 minutes is perfectly fine for getting a great cup of fenugreek tea.
Some people like to go as high as fifteen and you could even probably go longer than that if you really wanted to.
As with everything in the tea world, it's completely up to you how you want to pursue this.
After all, it is your cup of tea.
One side note is that loose seeds tend to take a bit more time than bagged fenugreek tea.
The Amount Of Fenugreek Seed
One tea bag or about 2 teaspoons of fenugreek seed or powdered seed should be plenty of for an 8 to 10oz cup of fenugreek seed tea.
Experiment with the amount of fenugreek to find that perfect taste for your fenugreek seed tea. I know people who use two bags of tea for every cup.
Tea Steeping Instructions Quick Recap
1 Teabag or About 2 Teaspoons of Fenugreek Seeds
Use Boiling Water 100°C/212°F
Use Good Quality Spring Water Or Filtered Tap Water
A 10 Minute Steep Is A Good Starting Point. Increase Or Decrease The Steep Time To Your Individual Tastes
---
3 Fenugreek Seed Tea Variations and Blends
Fenugreek seed tea is not the greatest candidate for blending with other herbal infusions or other true teas.
The maple flavor of the fenugreek really limits the number of teas that you want to blend with it.
I found it it doesn't blend really well with a lot of the herbal flower teas. And it does not blend well with green tea at all in my opinion.
That being said there are few really good blends that you can make with fennel tea.
Typically other seed herbal teas tend to blend well with it and many of the root herbal teas seem to do okay as well.
Here are three ideas that you can use for blending your fenugreek seed tea. But be sure to experiment for yourself and find that diamond in the rough tea blend that is perfect for you.
#1 Fennel Seed
Fennel makes a great blend for fenugreek seed tea because they are somewhat similar in their textures as a tea.
The maple flavor of the fenugreek Blends pretty nicely with the slight licorice flavor of the fennel seed and they work pretty well as a combination.
One of the main benefits of blending fenugreek tea with fennel tea is that the fenugreek tea seems to alleviate some of the bitterness that is found in fennel tea.
#2 Ginger Root
Ginger is a blend for fenugreek seed tea that may not be right at the top of the list for a lot of people.
However, I always like to blend ginger tea with just about anything and I found that it is a very interesting blend when you get the maple flavor of the fenugreek with the unique spiciness of the ginger it just makes a really interesting Tea
Give it a try.
#3 Anise Seed
Anise seed is probably a more typical type of tea to blend with your fenugreek seed tea.
The licorice flavor of the Anise seed really compliments the flavor of the fenugreek seed. The maple-licorice combination really makes for a great cup of tea but one, I think, that is going to be an acquired taste for many people.
---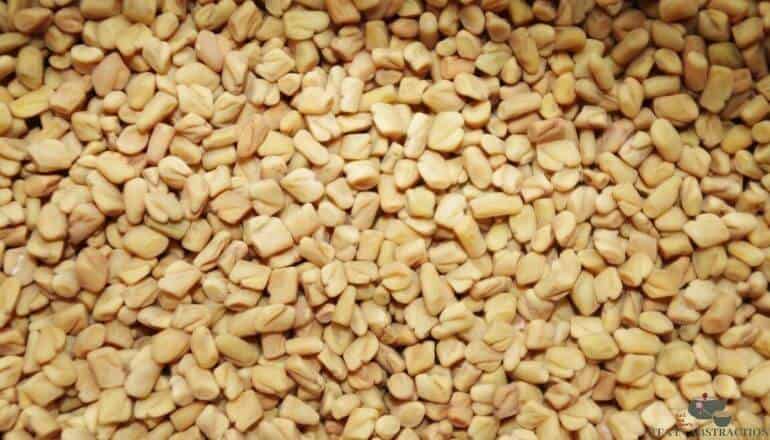 Finishing The "Perfect" Cup Of Fenugreek Tea
I know it may not seem like it but there's a bit of an art form to making a great cup of tea. Many times people simply take a tea bag drop it in boiling water in an open-air cup and let it steep.
But you lose so much flavor by doing that. Every little thing is going to affect the taste of your fenugreek tea. From the water to the Steep time to something as simple as covering your tea when you're steeping it.
There is a notable difference between a cup of fenugreek tea that's steeped properly and a cup of tea that is not.
I hope this article has helped you and that whenever you steep a cup of tea you take a little extra time to really perfect the process so that you can have a great cup of fenugreek tea every single time you got to make one.
Thanks for stopping by and have a wonderful day.